Bra Size
Calculator
Size yourself up
Enter your measurements below and
discover your perfect size
Bare with us
Let us do the measuring! Visit us in-store
for a free bra fitting.
Find a store
Cross-Sizing
Cross our hearts
Sometimes, we want a little more room in the band or a little extra hug from the cups. Experimenting with cross sizes can help with exactly that!
Discover your cross-size by going up one band and down one cup, or by going down one band and up one cup (We know it sounds confusing, so we made you a chart!)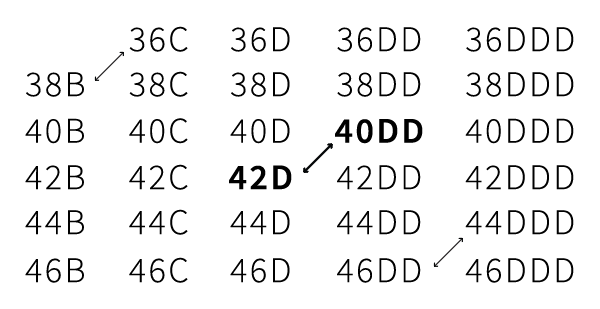 Quick Tips
for Better Fits
Bye-Bye Brablems
Check out these quick fixes for the most common bra problems - or as we like to call them, brablems.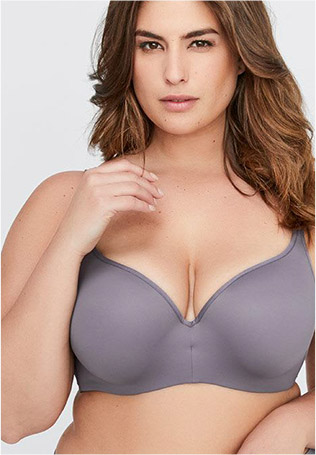 Spilling over?
Opt for a different bra style with more coverage, or try a bigger cup size.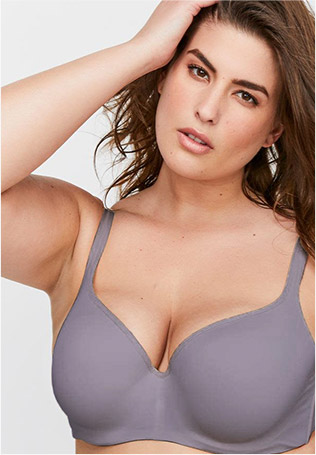 Gaping?
Your bra is likely a little too big, try one cup size smaller.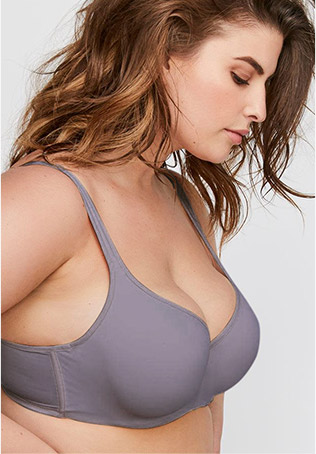 A little spilling on the side?
"Side boob" can be a serious problem. Try loosening your straps and if that doesn't do the trick, opt for a bigger cup size.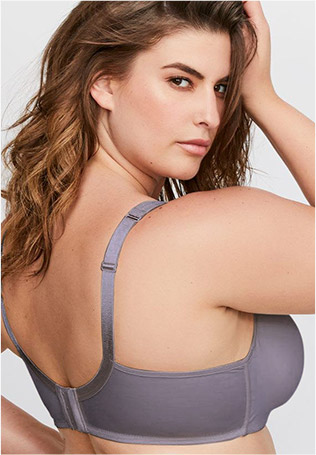 Straps digging in?
Support should come from the band - not the straps! Loosen your straps so that they're snug but not tight. If you still feel digging, it's time to go up a cup size and down a band size.
Bra Care
All you need is a little TLC
The three rules to live by, to get the most
from your support system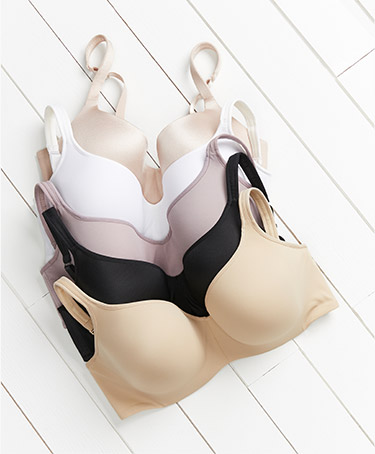 T
ake turns, don't wear the same bra 2 days in a row
L
ay bras flat in your drawer (no folding!)
C
arefully hand wash your bras